As a comeback for after so many months! Today, I shall feature 2 of your most favourite fashion bloggers in Tumblr! :)
BIO
Full Name: Cristina May C. Decena
Age: 18
School/Work: De La Salle University
Blogging since: January 1, 2011
FASHION
Quoting the remarkable Coco Chanel, fashion is not something that exists in dresses only. Fashion is in the sky, in the street, fashion has to do with ideas, the way we live and what is happening.
I get my daily dose of inspiration from the World Wide Web. The ever so stylish people on Lookbook.nu plus local and international fashion blogs I follow serve as my inspiration when dressing up day to day.
I make sure to add eccentricity to my outfits, something that would set me apart from the crowd, say a pair of heart shaped sunglasses or eye-catching statement rings. I have no style in particular because fashion fads are ever so changing but something that I can say about my style is that it is whimsical. Today, I can either be Mary Kate or Ashley, donning braids and a maxi. The next day, I can be Lady Gaga, rocking a studded leather jacket and sultry red lips.
4. Your Fashion dos and don'ts.
A tacky print on print look, as well as leggings worn as pants are two fashion faux pas that I would never commit.
BLOGGING
1. When did you first become interested in Fashion Blogging? Why?
Before the magic took place, I was merely a reader and never the blogger. Until some time last year, while pondering thoughts on a drawn-out bus drive from Singapore to Malaysia, I thought to myself, "Why not?" and so my baby blog was born and the rest is history.
2. How would you like us to remember you as a fashion blogger?
I would like each person to remember me not just as a fashion blogger but as an all-around mishmash of everything under the sun. I blog not only about fashion but also about college life, fattening food, hip and happening events, as well as my up-to-date adventures here and abroad.
3. Your Blogging dos and don'ts.
Do interact with your readers and basically have good, up to the minute content that you yourself would want to read. Do not have automatic music players, cluttered sidebars, eye-straining fonts and improper language.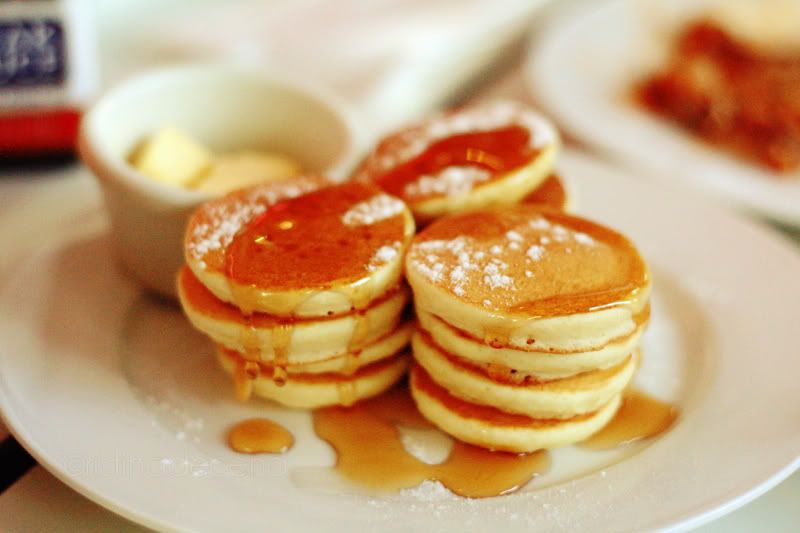 OTHERS
1. What are 5 things that you can't leave the house without?
My phone, school ID, house keys, money and Carmex lip balm
2. Other than anything related to fashion and blogging, what keeps you busy?
Aside from being hooked on fashion and blogging, I juggle the responsibilities of being an excellent student, an engaging daughter, sister and girlfriend as well as a freelance photographer.
3. Anything you'd like to say to readers, such as I am, that you inspire? Like advice or tips regarding fashion and blogging?
Nothing else but a big thank you along with cyber hugs and smooches to my darling readers! To wrap everything up, the one code that I live by and would like to impart to others is that you should feel truly comfortable in your own skin. Fashion is something that each one should enjoy and is not something to be taken too seriously after all.
1. I've been blogging for a couple of years already. If you try to search my name on Google, you'd find a couple of blogs I've had since high school which I never got to delete because I lost/forgot all my passwords. Haha!
2. I sleep with crossed arms and crossed legs and I crack my knuckles a lot, that's why I have skinny hands and fingers.
3. I don't eat anything Indian and Persian.
4. I cannot swim. I have thalassophobia.
5. I have a little sister who can pass as my daughter. Like for some instances, if I feel the need to be prioritize and I'm with her, I always tell people my daughter's hungry, she can't wait for long. Never fails.
Fashion is how you make yourself be known by your choices of clothing.
My mom and the Internet! I get inspiration from Lookbook users too and fashion bloggers.
My style depends on my mood. I don't clothes which are trendy but don't flatter me. I stopped sailing with the trends.
1. Invest on basics.
2. Do borrow clothing from your family members! May it be your dad, brother, mom and whoever. Who knows they own something really nice?
3. Do try something that's "not you" once in a while. You might like it.
4. Undergarments are more important than you could imagine.
5. Don't throw clothes, DIY them.
1. Stopped wearing those patterned leggings. They will look your legs heavier.
2. Don't mix two seasons in one outfit.
3. Stop forcing yourself to wear something for somebody else. You dress for yourself.
4. Don't wear too much jewelry that jingles when you walk. Irritating. Haha!
5. Never wear uncomfortable shoes.
Around October 2010. I've been blogging since I was in high school but then I started to love fashion so I made a blog to curate what I'm wearing. I wanted to challenge myself to look better as time goes by.
The one who likes odd & strange things, hence, Krishy Kitsch.
1. Do post regularly.
2. Be sensitive enough and don't rant too much.
3. Always write as if you're talking to someone. Be yourself.
1. Stop cluttering your sidebars with all sorts of gadgets and widgets. Only keep things that have a meaningful purpose. I am so guilty of this. Haha.
2. Don't blog just because everyone's doing it already. Blog because you want to be remembered.
My Blackberry phone, make-up kit (specifically Mac & Revlon lipsticks), mirror, wallet and alcohol.
School, I'm on my last term. Church errands since I'm a member of a church organization which does medical missions and I'm a freelance model and stylist.
I honestly have no idea on how to return all the love my readers have given to me. I'm very much thankful to everyone, to you, and especially to God for the talent He has given me. I hope I inspire people as much as I inspire myself to become better. Just keep chasing your dreams, and the universe will conspire.